Bill Jacobs Total Mile Protection
Your Journey, Our Assurance.
Discover peace of mind with the all-new Bill Jacobs Total Mile Protection – a comprehensive 7-year/100,000-mile Limited Powertrain Warranty, available exclusively on every new car at Bill Jacobs Dealerships. Drive confidently knowing that we've got your back on the road. Whether you purchase or lease a new BMW, MINI, Volkswagen, Land Rover or Jaguar, you can count on Bill Jacobs Total Mile Protection to keep your new car safe on the road for many years and miles to come.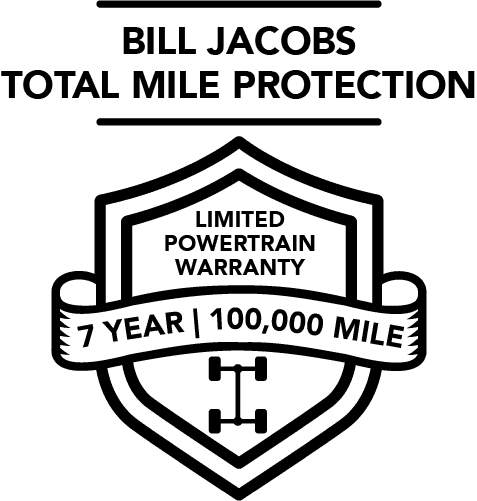 Unparalleled Coverage for Your New Car
The Bill Jacobs Difference
At Bill Jacobs, we're committed to delivering exceptional experiences to our customers. Our Total Mile Protection is more than just a warranty; it's a promise to keep you moving forward. Here's why you can trust us:
1. Extensive Coverage: Our 7-year/100,000-mile Limited Powertrain Warranty provides extensive coverage for all new cars in our lineup, including BMW, MINI Cooper, Volkswagen, Jaguar, and Land Rover.
2. Manufacturer-Quality Service: We have a team of certified technicians who understand your vehicle inside and out. Rest assured, your car will be in the hands of experts who care.
3. Genuine Parts: We use only genuine manufacturer parts to ensure your vehicle performs at its best, preserving its value and reliability.
4. Nationwide Support: Wherever your adventures take you, our network of authorized service centers across the nation is ready to assist you, ensuring convenience and peace of mind.
Your Passport to Confidence
Benefits That Go Beyond
With Bill Jacobs Total Mile Protection, you'll enjoy more than just warranty coverage; you'll experience unparalleled benefits:
1. 24/7 Roadside Assistance: Unexpected mishaps happen. That's why we offer round-the-clock roadside assistance to get you back on your journey swiftly.
2. Rental Car Reimbursement: In case your vehicle needs substantial repairs, we've got you covered with rental car reimbursement, keeping your daily life uninterrupted.
3. Transferable Warranty: If you decide to sell your vehicle within the warranty period, the coverage can be transferred to the new owner, enhancing your vehicle's resale value.
4. Peace of Mind: Drive with confidence, knowing that you're protected from unexpected powertrain issues, thanks to our comprehensive warranty.

Your Dream Car, Your Trusted Partner
Don't miss out on the opportunity to enjoy worry-free driving with the Bill Jacobs Total Mile Protection. It's more than a warranty; it's the assurance of reliability and peace of mind. Ready to experience the Bill Jacobs difference? Explore our wide range of new cars from BMW, MINI Cooper, Volkswagen, Jaguar, and Land Rover today. Your dream car is waiting for you!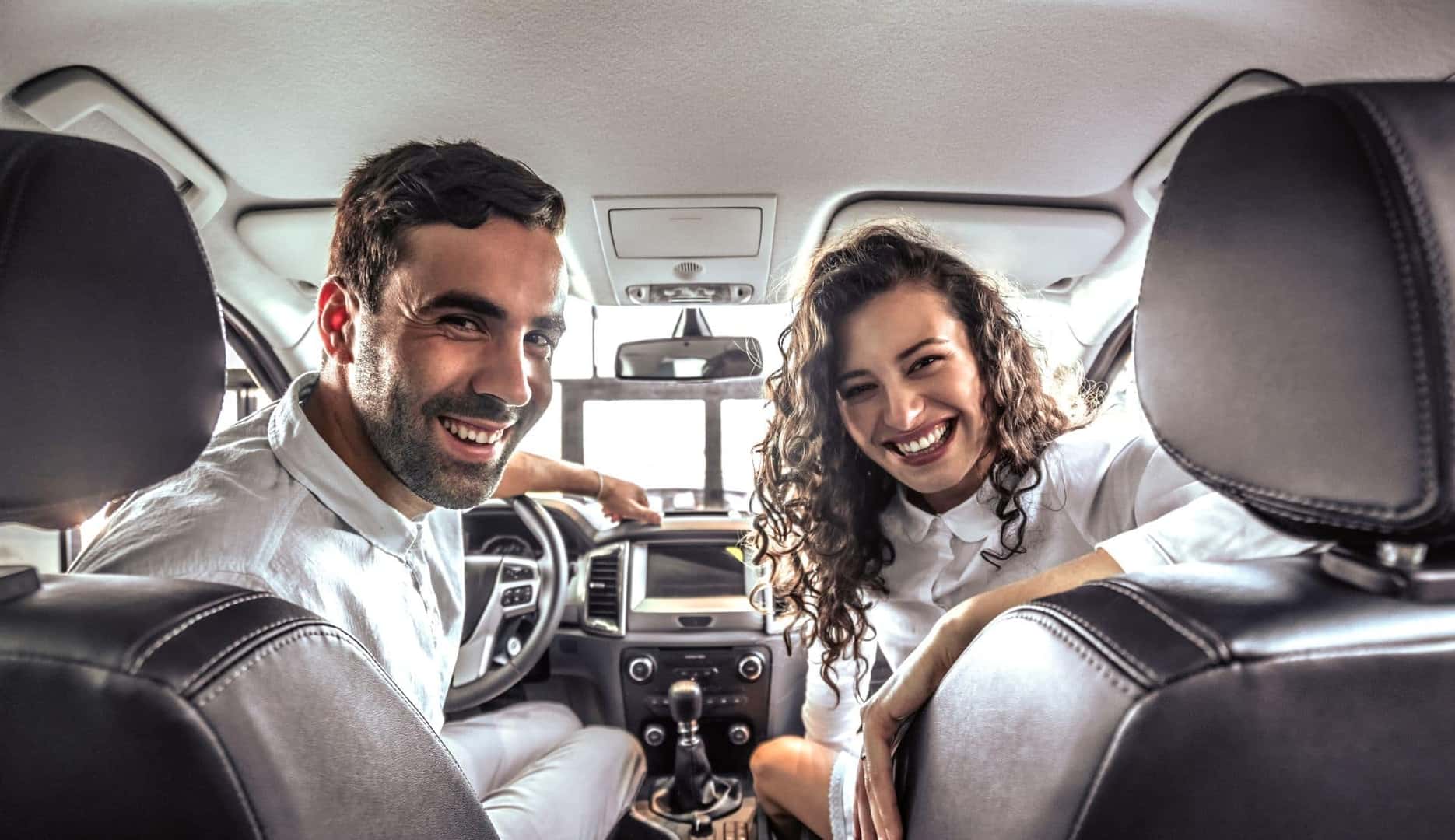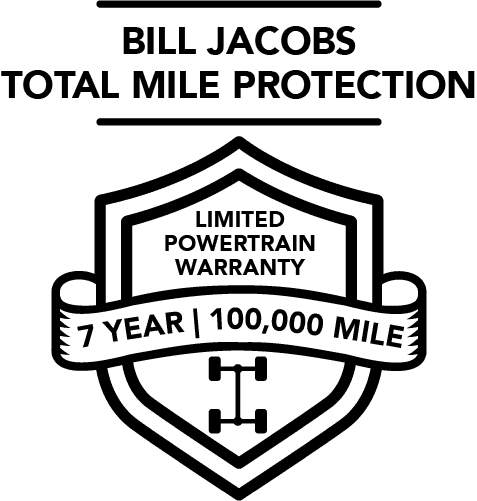 LIMITATIONS OF COVERAGE:
Any vehicle not previously titled.  A $250 deductible per visit will apply. Must have purchased or leased a new BMW, MINI Cooper, Volkswagen, Jaguar or Land Rover from Bill Jacobs. Applied to new vehicles and courtesy vehicles purchased or leased after September 5th, 2023.
WHAT IS A POWERTRAIN WARRANTY?
A powertrain warranty specifically covers components responsible for creating and delivering engine torque to the wheels, like the engine, transmission, etc. Everything begins with the engine and ends with the axle or axles on which the drive wheels are covered in the powertrain.
COVERED POWERTRAIN COMPONENTS:
Powertrain coverage begins with the engine and ends with the axle or axles in the case of all-wheel drive (AWD).
The Powertrain Warranty Usually Covers:
• Transmission: The second-most important component in the powertrain after the engine, the transmission translates engine output into motion that transfers to the driver shaft.
• Transfer case: For vehicles with all-wheel drive (AWD) or 4-wheel drive (4WD), the transmission hands off engine torque to a transfer case, which in turn sends that output to the front and rear axles through driveshafts.
• Driveshaft: A rod-like component that transports engine torque from the transmission (or transfer case) to the differential on the drive-wheel axle.
• Differential: This is a gearbox sitting on the rear axle, controlling the rotation of the wheels. Making a turn or taking a curve, it's important that the outside wheel rotates faster than the inside wheel. It's the job of the differential to ensure that happens. On FWD vehicles, this box sits next to the transmission and is called a transaxle.
• Axle: This is the rod-like component responsible for actually rotating the wheels